Linea Quattro™
Tiled Channel Drain Frameless Shower System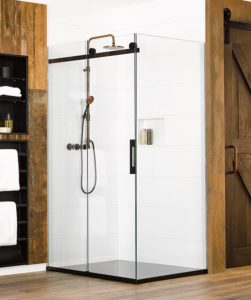 The Linea Quattro shower base comes with an integrated channel drain and modern stainless steel grate in a choice of three styles.  The drain is subtly positioned at the back or side of the shower allowing a single uninterrupted plane for tiling – opening up a world of possibilities for using larger tiles in the shower.
EasyNiche™
100% Waterproof Wall Niche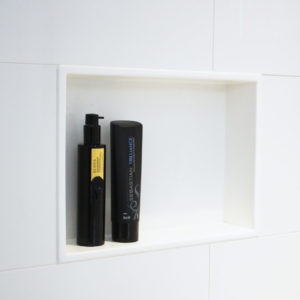 The Atlantis recessed product shelf, creates vital storage space in or outside your shower enclosure, without compromising aesthetics. Rely on EasyNiche for a 25-year leakfree warranty, in a range of sizes to suit any shower, bathroom and tile size.